Roll Out Your Vision and We'll Roll Up Our Sleeves
Through hard work and long-term relationships, Echelcon Construction team has become a highly-respected, general contractor with a presence throughout the Silicon Valley and San Francisco Bay Area. We specialize in high density mixed use, multi-family projects, which transform the vision of our customers into long term landmarks for our communities.
History
Echelcon maintains its corporate office in the heart of Silicon Valley and our pioneering history is based on our specialized experience, focus on quality, and dedication to our clients. We have cherish a reputation for providing the best mixed use, and multi-family buildings in the Silicon Valley and San Francisco Bay Area. Echelcon has carved out a landmark role in the high density commercial construction industry because we love and champion this space.
Strengths
We believe that building with Integrity means working with transparency and collaboration to build landmark buildings that help the community enjoy itself. Building with integrity means we are building a long term relationship with all project stakeholders and fostering a passion for success.
Focus
Our single minded focus on the types commercial construction demanded by our visionary customers demand include mixed-use, high density, multi-family projects in a range of verticals. These include high traffic retail, commercial office, residential, hospitality and recreation fields. We bring the specialized knowledge necessary to plan and build these specialties with a variety of functions, systems and usage. We believe high density projects bring vitality communities and add unique value to neighborhoods and people who live there. We provide full service value engineering, project management, schedule management, and budgeting services.
Leadership
Echelcon has the best team members in the industry. Our team has built Green LEED certified houses, high traffic commercial/live spaces and large hospitality properties. The key to our success is our belief in communication and transparency. This belief leads to long term relationships filled with trust, confidence and inspiration. We are inspired by the owners we work with and make their visions come true.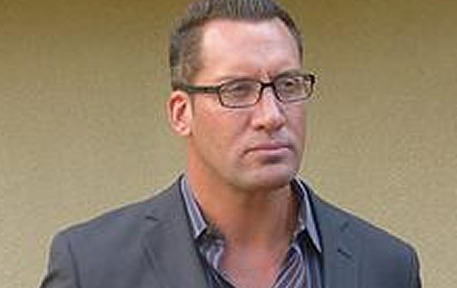 CEO
Robert L. Putnam JR.
Echelcon represents the next chapter in the illustrious career of Robert L Putnam Jr. As the Co-Founder and namesake of one of the highest profile high density mixed use construction companies in the Bay Area. He built a construction company into a world renowned commercial construction corporation that experienced explosive growth under his leadership.
As a principal jointly responsible for all construction project administration and management at MRC Inc., Robert introduced industry leading management practices and construction processes at MRC and brings the same customer focused philosophy to Echelcon Inc.
Before entering the executive boardroom, Robert was a Union Journeyman Carpenter for over 14 years. He was first at Jonce Thomas Construction as a Journeyman carpenter, then as supervisor and field superintendent. Robert is an expert at the development and management of real estate deals as well. He has been making personal real estate deals since the age of 19 and invested in his first apartment housing project at the age of 27. Mr. Putnam has specialized knowledge in all types of high density & mixed use projects, including, apartments, schools, condominiums, religious buildings, hospitality structures and more.
Mr. Putnam is a LEED Green Associate, member of the (USGBC) United Sates Green Building Council and the (ULI) Urban Land Institute, and has a Certificate in Construction Management (CCM) from National University.
He holds the following contractors' licenses and professional designations:
LEED Green Associate
Certificate in Construction Management
CSCL B General Contractor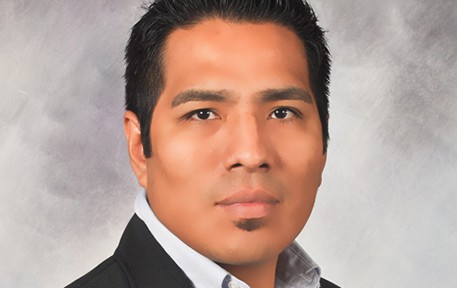 Vice President of Construction
Gustavo Auqui
The on the ground expertise of Mr. Putnam is shared by Mr. Gustavo Auqui. As the executive in charge of construction Mr. Auqui has a passion for on-site real time construction management and his extensive experience gives our customers confidence that from groundbreaking to turnover, the construction will be safe, reliable, quality, on time, and on budget.
As a construction superintendent for some of the most successful developments in the San Francisco Bay Area, Gustavo has time and again proven that he will bring your vision to life successfully.
Mr. Auqui has been a construction manager, estimator, superintendent, and superintendent for ground up projects. He also manages all stages of a project, including preconstruction, construction, post construction and oversight of all projects.
Mr. Auqui's, strengths in sub-contractor management, work inspection and quality control, mean that all of Echelon's projects have a level of success and accomplishment built into their DNA. He simply knows how to bring large projects to fruition with the highest level of quality.
His professional experience includes leadership positions at MRC Inc and Douglass Ross Construction where he was responsible for bringing the highest profile projects to completion and establishing the highest level of standards.
He holds the following contractors' licenses and professional designations:
B.A Business Management from UC Merced
AA. Business Management. from SJCC
A.S. Construction Management
LEED Green Associate Certification
OSHA 10 Certification
Echelcon, Inc.
Building a Sustainable Future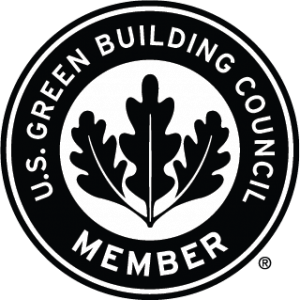 Corporate Office
Echelcon Inc.
945 W. Julian Street
San Jose, CA 95126
Phone: (408) 645-5158
Email: info@echelcon.com